Once you find the vehicle that suits your individual driving needs, then comes the next step: which trim level do you choose? With so many trim levels of popular models in the automotive market, many drivers may not be sure which trim level will be ideal for them. Luckily, we at Fred Beans Ford of Newtown have a library of trim level comparisons, which are a great way to pinpoint which trim level has the technology and features you want in your next car.
Learn more about the benefits of comparing trim levels as part of your car-buying research and find out where to go for your next new or used car. We are proud to serve the Newtown, Langhorne, and Southhampton areas.
What is a Trim Level?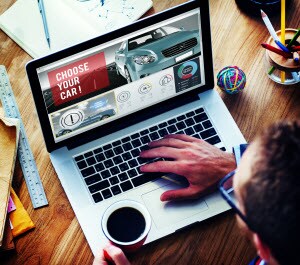 Each vehicle has a number of trim levels that come with various body styles, standard features, available upgrades, and optional packages and add-ons. For example, there's the Ford Focus, a small yet efficient car that comes in both a sedan and hatchback body style. There's also the Ford Escape, a capable SUV that comes in four different trim levels-S, SE, SEL, and Titanium-that have different engines, technology features, safety systems, and more.
Typically, the base model-the lowest level trim-is equipped with some standard features that the other trim levels build on. With the Ford Escape, that base trim level is the S, which has a 6-speaker sound system. If you opt for the highest trim level of the Ford Escape, the Titanium, then you get a 10-speaker sound system.  
Plus, there's also specialized trim levels that embody a certain aspect of the vehicle, such as an off-road-oriented model or a luxury model. For example, the Ford Edge has a performance-oriented trim level, the Sport, which comes with with an all-wheel-drive system, a sport-tuned suspension, and an upgraded engine-unlike the other Ford Edge trim levels.
Options and Packages
Options refer to features that are available as an add-on for a specific trim level. Some options are only available with a certain trim, while others may be available for every model within a lineup. Options are a great way to add a desirable feature to a lower trim level to get all the features you want.
Packages are bundled features that can be added to a trim level. Like options, packages can be available for a whole lineup or just certain trims. Packages typically offer features that work alongside one another, such as heated seats and remote start for a cold weather package or tow hooks and a trailer hitch for a towing package. Choosing a package can give you all the features you want without needing to select a higher trim level with other features you don't want.
Explore Trim Levels at Fred Beans Ford of Newtown
Many Ford vehicles offer a range of trim levels with a long list of features, options, and packages. To help you discover which trim level has the standard and available features you want, we have this library of in-depth trim level comparisons to break it all down for you. You can read them to learn which trim levels have the power, the technology, and the comfort you want in your next car.
Drivers in Langhorne, Southampton, and Newtown can visit the Fred Beans Ford of Newtown website to check out the trim level comparisons for many different Ford models. Browse these trim level articles to get an idea of what model is the best fit for you. Then, call or visit our dealership to schedule the test drive of your top choice today!