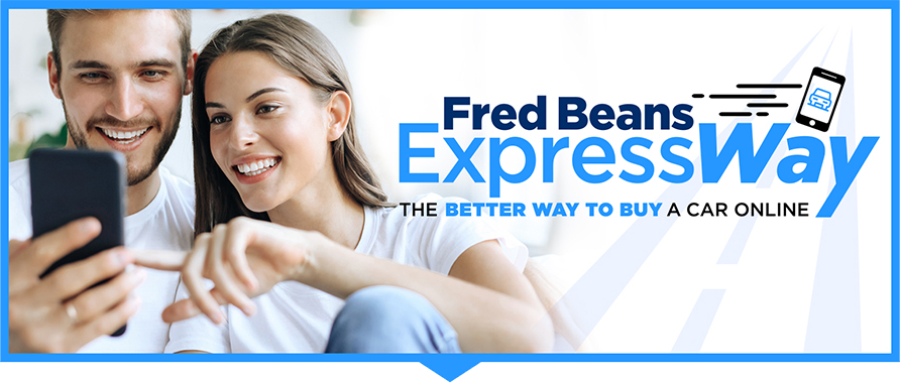 Save time with our easy 4-step process:

Choose your vehicle
Save time and make the purchase of your new or used vehicle at Fred Beans Ford of Newtown even easier. Shop our wide selection of sedans, hybrids, trucks, and SUVs... when and where it's convenient for you. Select the one you want, and look for the Fred Beans ExpressWay button.
Shop New Vehicles
Shop Used Vehicles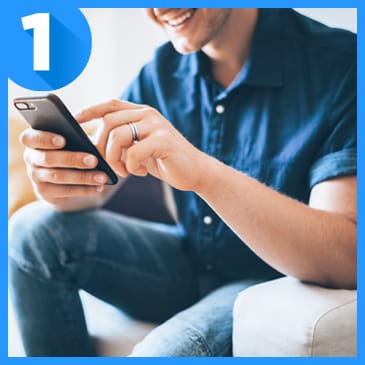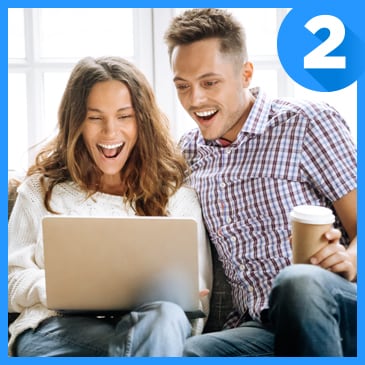 Value your trade
All you have to do is tell us about your current car and you'll get your instant cash offer using Kelley Blue Book value, the most trusted name in automotive. You can then use this tool with our payment estimator, so you'll know how much you can afford.
Personalize your payment
Get a complete picture of all costs and your monthly payment. Use the digital retailing tool to:
Compare the monthly cost of leasing with the cost of financing.
        
Determine the amount of cash down that works with your budget.
        
Add offers and incentives to see the vehicle's price after specials.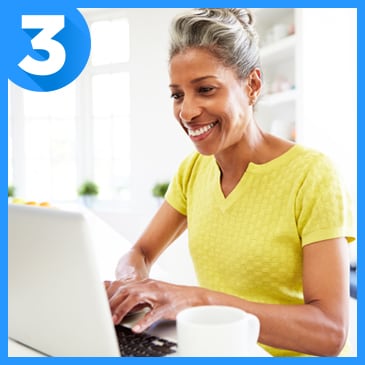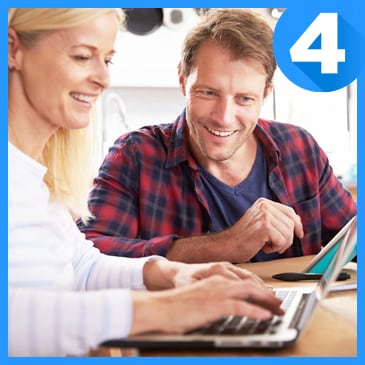 Apply for financing
Applying is convenient and secure, and you'll get your credit decision right away. Our goal is always 100% credit approval. Then, you can select a financing or lease term that works for you.
Purchase Your Ford Online with Our Fred Beans ExpressWay Program
When it's time to buy your next vehicle near Newtown, PA, you'll want to take advantage of our online Fred Beans ExpressWay program. This four-step process is quick, easy, and convenient. Not only can it be done in no time, but it's also accessible anytime and anywhere. All you need to do is log on from your Southampton, Feasterville, or Newtown area home and follow these four simple steps.
1) Choose Your Vehicle
Whether you'd prefer a new Ford SUV or truck for your Yardley drive or you're looking for an affordable and reliable used car for your Feasterville commute, you can find it in our new and used inventories. Take your time as you search through each collection, and, once you've found the perfect vehicle for you, click on the Fred Beans ExpressWay button.
2) Value Your Trade
If you have a car to trade in, use our online Kelley Blue Book® Instant Cash Offer tool. All you have to do is input your vehicle's information, and you'll receive a cash offer in no time. Bring that offer to us, and we can deduct it from your new vehicle purchase.
3) Personalize Your Payment
Use our digital retailing tool to discover what your costs and monthly payment may be. You can also compare your leasing and loaning options, see what specials will help lower costs, and much more.
4) Apply for Financing
Next, you can apply for vehicle financing with our online finance tool. Simply input the required information, and we'll give you a credit decision immediately.
Contact Fred Beans Ford of Newtown to Learn More About Our ExpressWay Process
If you have questions or would like to discuss your options, feel free to reach out to our Fred Beans Ford of Newtown team. We'd love to schedule you for a test drive as well.
Make An Appointment!
* Indicates a required field