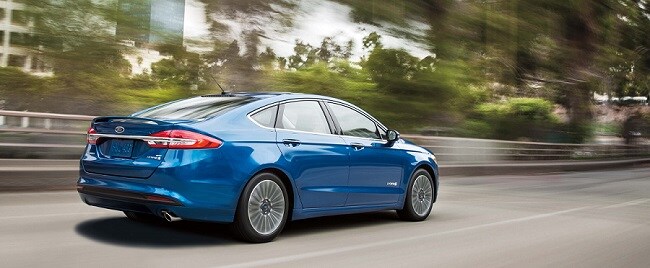 Sedans are among the best classes of car on the market with their dedication to performance and efficiency. In a market where crossovers and SUVs are so popular, however, sedans hold a particular advantage in terms of safety. You won't be able to find a crossover or SUV with a good rollover rating, but just about every sedan has one you can be confident with.
If you're looking for the best safety features in your next sedan, consider the Ford Fusion. This incredible vehicle has a lot to offer from sturdy construction to numerous driver assistance features. Learn more about the 2018 Ford Fusion safety features and discover if this incredible sedan is safe enough for you and your family.
Ford Fusion Safety Ratings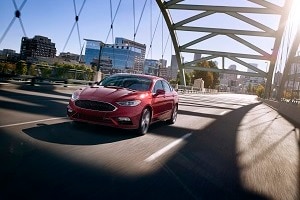 Nothing shows a car's safety capabilities quite like putting it to the test. That's exactly what the National Highway Traffic Safety Administration did with the 2018 Fusion. After extensive testing, the Fusion earned an overall five star safety rating, the highest rating possible. The side barrier protection, in particular, was impressive.
Another reliable source of crash tests comes from the Insurance Institute of Highway safety, and the Ford Fusion passed the tests with flying colors. It earned the highest score in literally every crashworthiness category they have in addition to earning a superior rating in crash avoidance and mitigation when properly equipped with high tech driver assistance features.
Driver Assistance
It's easy to see why the 2018 Ford Fusion's crash avoidance and mitigation ability rates so high. The pre-collision assist system features pedestrian detection which sets it apart from so many others with similar features. Not only does the system scan for imminent collisions with other vehicles, but it scans for pedestrians as well. The automatic braking will activate if you fail to stop in time to avoid a collision with either.
The lane keeping system is also available with the Ford Fusion and makes maintaining your lane easier than ever before. This advanced system scans the road to detect lane markers and is effective whether it's day or night. When you exit your lane without signaling, the system will make your steering wheel vibrate to mimic what it feels like to drive over a rumble strip. It can even turn you back into your lane automatically if you like.
Convenience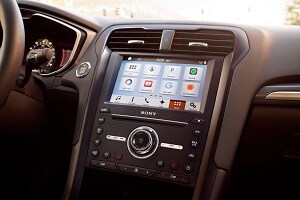 Not every accident has to be severe. Sometimes you can just bump a parked car in a parking lot. That doesn't mean it's not a serious enough problem to fix, however. With the Fusion, you can get enhanced active park assist. This system not only helps you get into your parking space, but it can help you find one in the first place. Once the space is located, the system will take care of all the steering for you. All you have to worry about is the gas and the brakes.
Drive Safe in the 2018 Ford Fusion
Our handy review hit all the highlights, but there are far too many 2018 Ford Fusion safety features to detail here. To see them all, head to Fred Beans Ford of Newtown where you can check out the new Fusion in person. Our friendly team is happy to show off every inch of this incredible sedan, so you can learn everything it does to keep you and your family safe. Contact us online today!