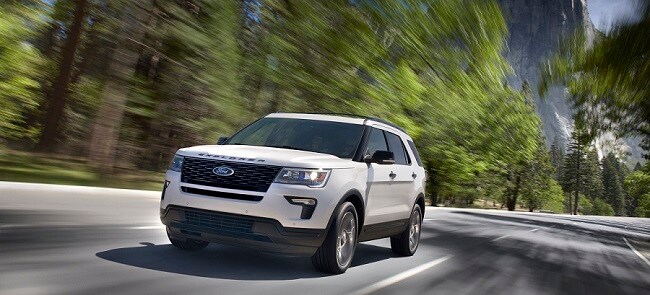 Whether you plan to venture off the beaten path or stay firmly on the road in the Newtown, Langhorne and Southampton areas, you need a vehicle that can keep you safe. This is especially true if you opt for a crossover vehicle. While most of these vehicles have all the performance and interior space you'll ever need, they can be a bit more difficult to drive with their decreased rollover rating.
For a safe crossover you can count on, consider the Ford Explorer. This incredible vehicle is packed full of useful safety features that can keep you and your family safe inside. Learn more about the various 2018 Ford Explorer safety features and discover if this vehicle is good enough for your standards.
Ford Explorer Safety Ratings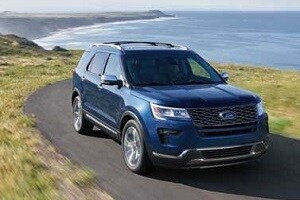 The simplest way to define how safe a vehicle is through crash tests. The National Highway Traffic Safety Administration is one of the most trusted organizations for conducting these tests, and the Explorer passed with flying colors. Not only did it earn an overall full five stars in its safety rating, but it performed exceptionally well inside barrier crash tests with both the front and back seat impact points.
You can also get accurate test results from the Insurance Institute for Highway Safety which conducts their own crash tests. These tests further proved the Explorer's superiority when it comes to side impacts and it also showed that the 2018 Ford Explorer has virtually unrivaled roof strength to keep you safe from damage from above.
Ford Safe and Smart
When you decide to equip your 2018 Explorer with the Ford Safe and Smart Package, you'll have access to some of the best driver assistance features you can find. You'll get the lane keeping system which automatically scans the road for you to detect lane markers. Should you drift out of your lane, without signaling, you will receive alerts in the form of steering wheel vibrations.
The Ford Explorer also forward collision warning which is arguably the most impressive feature there is. This system constantly scans for imminent collisions ahead and alerts you if one is detected. When you hear and/or see these alerts, you need to get on the brakes fast. However, if you fail to hit the brakes in time, the Explorer can apply brake pressure for you.
Enhanced Active Park Assist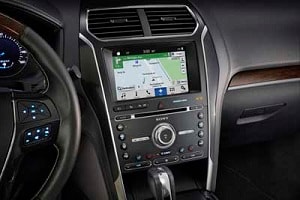 One of the most tedious things to do with a vehicle this size is park it. If you're not careful, accidents can happen easily, but the enhanced active park assist system is there to make parking easier than ever before. It will actively scan for suitable parking spaces, and once one is found, it will hone in on its location and activate. All you have to worry about is the gas, the brake and the shifting. The park assist system takes care of all the steering on its own.
Test Drive the 2018 Ford Explorer
If you want to see all the 2018 Ford Explorer safety features, head to Fred Beans Ford of Newtown. We have the latest Explorer and other Ford models in stock just waiting for you in our lot. Our expert team knows the safety features inside and out, and they're happy to share their knowledge with you. Find out if the Explorer is good enough for you. Schedule your test drive today!