The best way to stay safe when driving through the streets of Newtown, Langhorne and Southampton is to be cautious and use good judgment. Nothing can replace safe driving practices, but it never hurts to have something else to fall back on in case things go wrong. That's why it's so helpful to have a vehicle with safety features you can count on.
One of the safest vehicles on the market is the Ford Escape. This incredible crossover has a lot to offer in terms of performance and interior space, but it's safety features are downright state of the art. Learn more about the 2018 Ford Escape safety features and discover if they're good enough for you and your family.
Ford Safe and Smart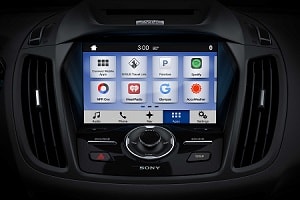 One of the best ways you can optimize your Escape for safety is by opting for the Ford Safe and Smart Package. This handy package comes with some of the best driver assistance technologies on the market. One of the most exciting is the forward collision warning system. Should this system detect an imminent collision ahead, you will receive audible and visual alerts. If you fail to stop in time, the 2018 Escape can even hit the brakes for you.
Another great addition featured in this package is the lane keeping system. We know it can be tough driving if you're tired, but the lane keeping system will send alerts should you drift out of your lane without signaling. For extra safety, you can even set it up to where the Ford Escape will automatically correct itself when you exit your lane unintentionally.
Ford Escape Safety Ratings
Driver assistance systems can go a long way to prevent accidents, but it doesn't make you immune. Any vehicle you get behind the wheel of needs to be built tough and ready for anything. The best way to measure its preparedness it with crash tests. The National Highway Traffic Safety Administration conducts tests for every vehicle that comes out including the Escape.
After extensive testing, the Ford Escape earned a perfect five star rating overall only earning 4 stars in rollover rating. You should note, however, that no crossover or SUV has ever earned more than 4 stars in rollover rating. These vehicles are kind of top heavy by design.
Performance Control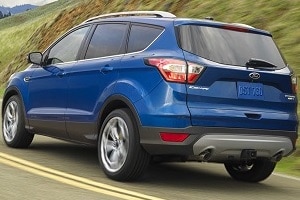 Remember how safe driving practices are the best way to stay safe? With these systems in place, driving safety is easier than ever before. The Ford Escape's top heavy nature is mitigated with the AdvanceTrac with Roll Stability Control System. This system automatically adjusts the throttle and brake pressure to specific wheels to prevent understeering or oversteering. It can even slow down the entire vehicle if it detects that you're approaching a curve too fast.
Drive With Peace of Mind in the 2018 Ford Escape
If you want to learn about all the 2018 Ford Escape safety features, you'll have to see it in person. At Fred Beans Ford of Newtown, our friendly team is happy to show off everything this reliable crossover can do. Don't hesitate to keep you and your family safe when driving through the Newtown, Southampton and Langhorne areas. Visit us or give us a call to set up a test drive today.