If you're looking to hit the road in Southhampton, Langhorne, or Newtown, you need a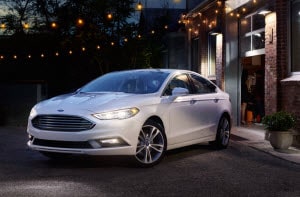 reliable vehicle like a midsize sedan. The midsize sedan class is well-known for its sleek styling, reliable performance, and exciting technology features, particularly when you're driving a high-quality model like the Ford Fusion.
The Ford Fusion is one of the premier midsize sedans on the market today, and makes a great choice for anyone who needs a new car. Read about a few of the top features of the 2018 Ford Fusion that should put this midsize sedan at the top of your car shopping list.
Performance You Can Trust
One of the first factors you need to examine when choosing a new midsize sedan is the performance features a vehicle offers. Whether you're looking for thrilling engine power or consistently smooth handling, the Ford Fusion offers the performance features you need and deserve.
For instance, the 2018 Fusion is available with a 2.7L turbocharged EcoBoost® engine that produces an impressive 325 horsepower and 380 lb-ft of torque. If you want smooth handling and cornering, you'll appreciate the MacPherson strut-type suspension and electric power-assisted steering. Finally, the 2018 Fusion provides an Intelligent All-Wheel Drive system that helps you maintain traction and performance in difficult driving conditions.
Intuitive Technology Features
A modern vehicle should be much more than solely your means of transportation. Your next vehicle should also be somewhere you're entertained by the latest technology features-and this is exactly what you'll find in the 2018 Ford Fusion.
The centerpiece of the Fusion's technology is a SYNC® 3 infotainment system, which provides features like a touchscreen, available navigation, and smartphone connectivity. With the 2018 Fusion, you'll also have access to FordPass™, a smartphone app that allows you to find and reserve parking, locate gas stations when you're on the road, and remotely lock, unlock, and start your vehicle.
Fantastic Interior Design
Although the Ford Fusion provides a multitude of features that make it one of the best midsize sedans on the market, the most enticing feature of this vehicle is its comfortable interior. The 2018 Fusion provides one of the best rides you've ever experienced, making it an irresistible choice.
If you like to take road trips with all your friends and family, then you'll love the spacious cabin of the 2018 Fusion, which can comfortably seat five adult passengers. The Ford Fusion also features a power moonroof, so you can enjoy the breeze when you're on the road. Other interior features provided by the 2018 Fusion include a variety of available fabric colors, heated seats, and a leather-wrapped steering wheel.
Drive the Ford Fusion
While there are many high-quality vehicles in the midsize sedan class, almost none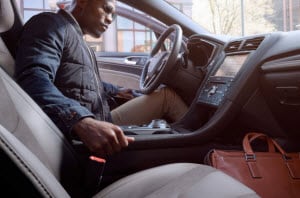 lives up to the features you'll receive by driving the Ford Fusion, which provides breathtaking performance, top-of-the-line technology, and a comfortable cabin. Learn more about the 2018 Ford Fusion by taking this sedan for a test drive at Fred Beans Ford of Newtown.
Fred Beans Ford of Newtown is the top dealership option for consumers from Newtown, Langhorne, and Southhampton. Visit our lot today and we'll show you some of our best new and pre-owned vehicles, so you'll be able to choose your next car.