---
Crossover SUVs are the best of both worlds. They're like the minotaurs of vehicles, in a way. They take the best qualities of both big and small vehicles and combine them to create a near-mythical vehicle! Two of the finest options among these mythical vehicles are the 2020 Ford Escape and the Mazda CX-5.
Both vehicles make for fine driving on the roads around Churchville and Woodside, PA. That's why our team at Fred Beans Ford of Newtown made this helpful comparison between the two vehicles-to help drivers decide for themselves which vehicle would fit their needs the best. Both are fantastic options, but we believe one escapes the competition slightly above the other! Keep reading to find out which!
---
Ford Escape

Mazda CX-5

Seating

5

5

Front Headroom/Legroom (inches)

40 / 42.4

39.7 / 41.0

Electric-Power Assisted Steering

Standard

Standard

Rear Cargo Volume, Back Seat Up/Down (cubic feet)

33.5 / 65.4

30.9 / 59.6

Maximum Towing Capacity (pounds)

3,500

2,000
Which Crossover Ends Up on Top for Technology?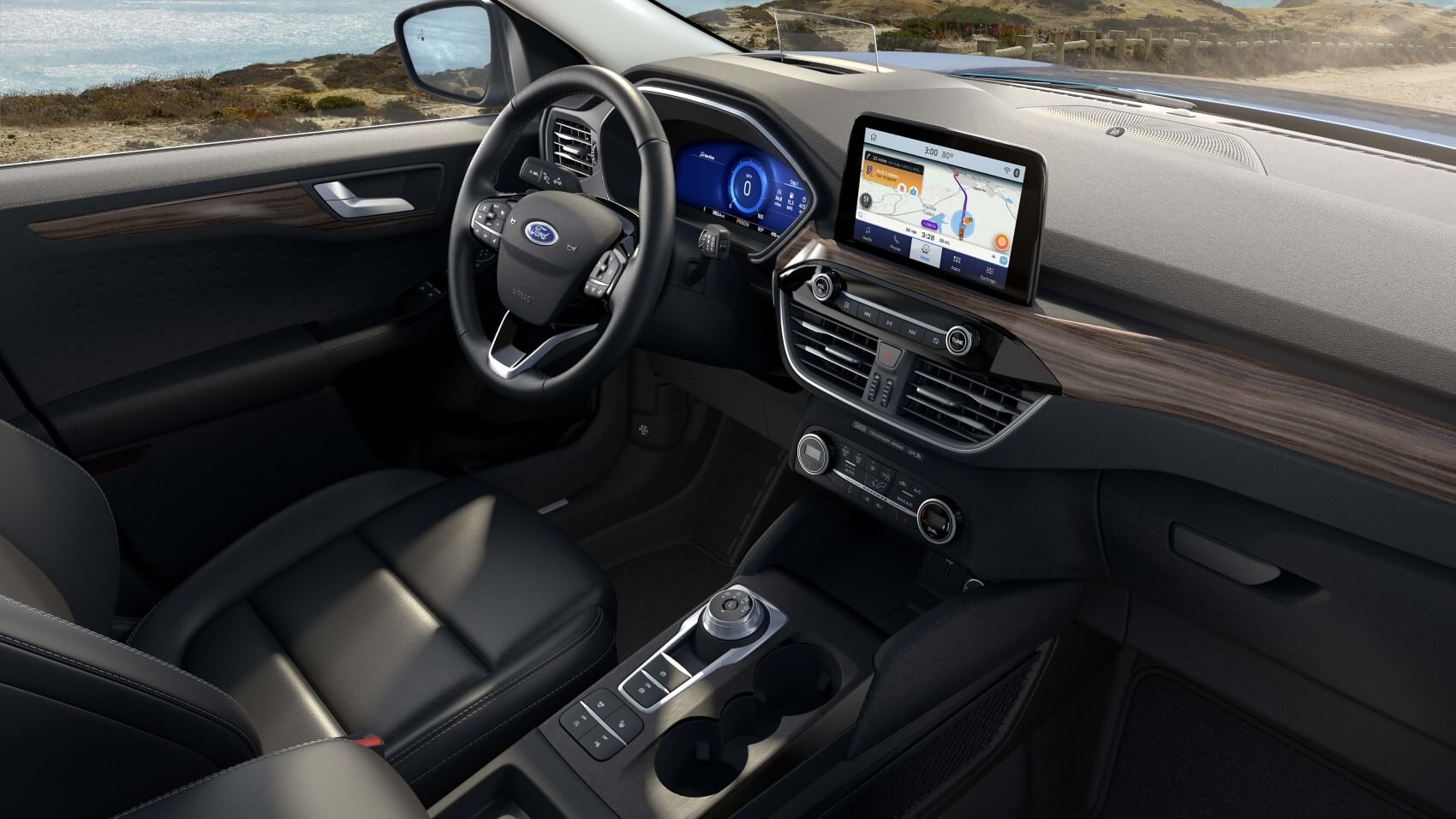 In the technological arms race between the Ford Escape and Mazda CX-5, both sides come out swinging. The Escape comes with an available Head-Up Display option that displays vital driving information right on your dashboard, allowing you to keep your eyes forward and on the road. Along with this, the Escape is Waze compatible, and offers an available SYNC® 3-Ford vehicles' finest in connectivity hubs.
The Mazda CX-5 also offers quite an array of technology features, such as an available Apple CarPlay™ and Android Auto™ integration. This allows Mazda drivers to connect easily with any compatible smartphone! However, we believe that ultimately the Ford available SYNC® 3 offers just a little more, giving you all the joys of Apple CarPlay® and Android Auto™!
The Race to the Peak of Performance
In the Ford Escape vs. Mazda CX-5 comparison, each of the competitors offers some solid performance. To begin, the Mazda offers a Skyactiv®-G 2.5L engine that will give you good performance and efficiency.
The Ford Escape offers three different engines. That could be a different engine for everyone in the family! To begin, you have the standard 1.5L EcoBoost®, an engine that will get you up to 181 horsepower and 190 lb-ft of torque for plenty of power to hit the streets.
If you want to ramp those numbers up, however, you can opt for the available 2.0L EcoBoost®, which gives you 250 horsepower. Additionally, you can escape the conventions of fossil fuels, if you wish, and choose between two different hybrid trim levels that will not only give you more efficiency, but also more street cred with the environment.
The Battle of the Cabins!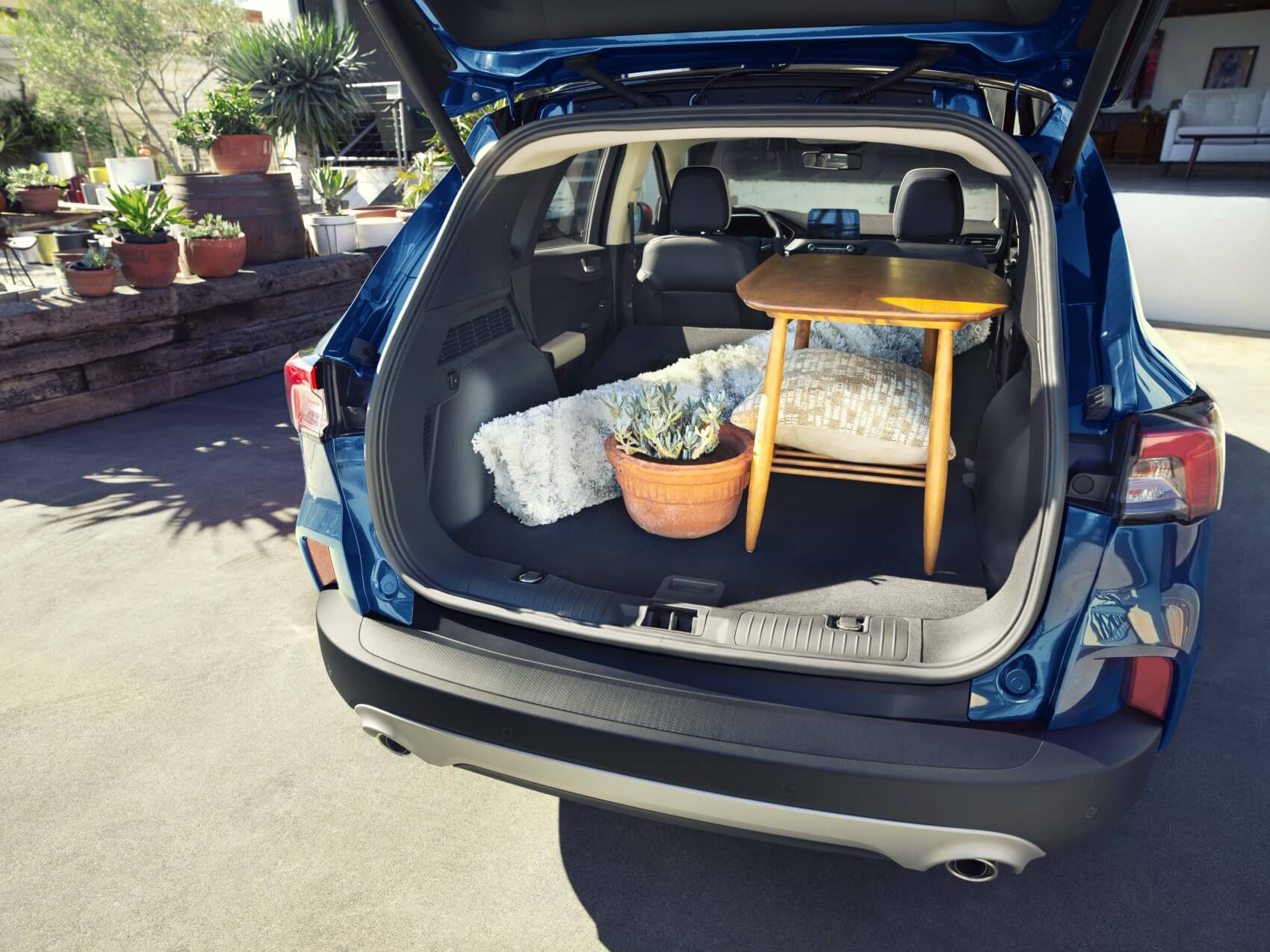 Welcome. Please take a seat. The battle of the cabins is about to begin. First, let us introduce our first contender-the Mazda CX-5.
The Mazda CX-5 implements some very nice materials and features to make their cabin as comfortable as possible, such as their available dual-zone automatic climate control with pollen filter. It also offers a respectable cargo area with 30.9 cubic feet behind the back seat.
The Escape, however, offers more space with 37.5 cubic feet behind the back seat, enough to fit most of your traveling needs. On top of this, the Escape is also filled with a plethora of comfortable options, such as the Ice Blue® Instrument Panel Cluster Lighting and the available leather-trimmed front bucket seats. All in all, the Escape seems to offer just a little bit more to its drivers.
---
Ford Escape vs Mazda CX-5: A Final Verdict
Well, the question comes around once again: Should I get the Ford Escape, or should I get the Mazda CX-5? They're both fantastic options. So, really, it's up to the driver which vehicle they should be driving down those Churchville and Woodside, Pennsylvania, roads.
Our team at Fred Beans Ford of Newtown has our own opinion on the matter of Ford Escape vs. Mazda CX-5. Which vehicle do we think is the better option? Well, it's a synonym for 'breaking free' (escape). Schedule a test drive today!