Compact crossovers rule the road, there's no question about that. The sector grows every year, with just about every manufacturer offering an entry or continually revising existing entries-sometimes both.
Just about every driver on the roads of Langhorne, Newtown, and Southampton, PA, has their favorite make and model of small crossover, but certain brands tend to show up in debates more often than others.
There's little argument that Ford and Mazda both create outstanding small sport utility vehicles that are fun to drive, perform well, and have a lot of personality. Which one, however, comes out on top when they go against one another?
Let's check out a comparison of the 2018 Ford Escape vs. the Mazda CX-5 and learn which small crossover SUV is the better one for your needs.
2018 Ford Escape vs 2018 Mazda CX-5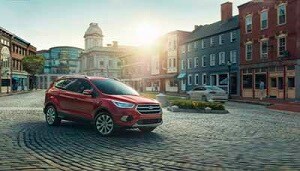 The 2018 Ford Escape arrives this year with a new trim level, the SEL, which sits just below the luxurious Titanium. It comes with a power liftgate, SYNC 3 infotainment technology, and leather upholstery. In addition, a range of other convenience, driver aid, and safety features have been revised for greater availability.
Mazda's CX-5, by comparison, arrives with cylinder deactivation on its base engine, which is designed to reduce power from the engine output when it's not needed to improve fuel efficiency.
Again, several safety features have been shifted for greater availability, while the range-topping Grand Touring gets a few new features. Where Ford has added a trim level, Mazda has discontinued one, making for fewer choices to customize your vehicle.
Performance Comparison
Ford has a few things going for it in terms of performance. While Mazda's 2.5-liter inline four engine puts out more power than the base engines of the Ford Escape at 187 horsepower and 185 lb-ft of torque, Ford actually has three engines from which to choose. Its top-level turbocharged 2.0-liter four-cylinder engine delivers 245 horsepower and 275 lb-ft of torque, numbers that the Mazda not only can't match, it can't even approach this level of performance.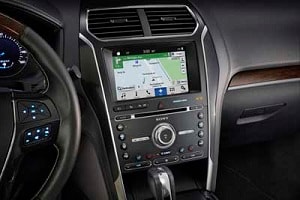 In terms of towing capacity, the Escape also handily comes out on top. Mazda's strengths don't lie in its ability to pull a trailer or haul a friend out of a mud pit. Its maximum towing capacity is just a meager 2,000 lbs.
The Ford Escape, by comparison, when properly equipped, boasts a maximum towing capacity capable of handling up to 3,500 lbs., placing it among the best in class for towing and hauling.
Available Storage
Once more, Ford outperforms Mazda. The new Escape boasts a maximum cargo capacity of 68 cubic feet of storage space with the back seats folded down. The CX-5, with all seats folded, delivers only 60 cubic feet of space.
Test Drive the Escape at Fred Beans Ford of Newtown
There's no doubt-the Ford Escape wins the comparison. If you're in the Newtown, Langhorne, or Southampton, PA, areas and you'd like to test drive the new 2018 Ford Escape for yourself, stop in to Fred Beans Ford of Newtown today.