Upper Makefield, PA, is a township right on the Delaware River. The area is comprised of vast open farms and fields, scenic roads, and several historical landmarks. In fact, it's the area where George Washington and his troops crossed the Delaware River on Christmas night to enact a surprise attack against the Hessian soldiers who were at Trenton.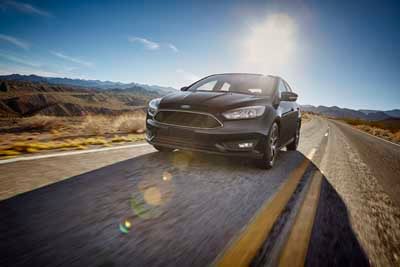 This township offers plenty to its residents, with impressive views, relaxing spas, notable restaurants, and, of course, historical landmarks, like Bowman's Tower and reconstructions of original buildings. Past the sites and the scenic roads, residents can find the right deals, options, and service at Fred Beans Ford. Since we're a Ford dealer near Upper Makefield, we proudly serve our neighbors with their automotive wants and needs.
Exploring the Upper Makefield Ford Dealer Inventory
When the time comes when you're ready to start looking for your next car, having a Ford dealership near Upper Makefield has a huge upside. Not only are we close, but the trip is scenic and awe-inspiring. However, if you're simply looking around, you can actually save yourself the trip and go on our website to start browsing our inventory. Whether you're looking for a fun and agile midsize SUV, like the Ford Edge; a sleek and efficient sedan, like the Ford Fusion; or even a commanding pickup, like the iconic Ford F-150; you can easily browse the entire Ford family without having to walk out your front door.
Researching at Your Ford Dealer near Upper Makefield

One of the most important steps in the car buying process is knowing what you buy. As a Ford dealership serving Upper Makefield drivers, we feel it's our obligation to help with the researching process. We have libraries of car reviews and comparisons that can actually help drivers make the right decision by learning more about their favorite models. Each of these resources provides the necessary details on the vehicle's engine abilities, comforts, safety, and features. By doing the research, you can comfortably and confidently choose your next car.
Helpful Assistance & Hands-On Experience
One of the keys to a great experience when buying a car is helpful customer service and assistance. Our team at our Ford dealership near Upper Makefield exceeds even our expectations at the way they are able to put our guests at ease and help them find the options that are right for them. They'll carefully highlight any notable trims and features to give drivers a better insight.
However, one of the most educational components to the car buying experience is the test drive. When you climb into the cab, get behind the wheel, turn the key, and hit the gas and go, it's a great learning experience. By taking the test drive, not only will you have a blast, but you'll also be able to decide if the vehicle you're driving is the one that's perfect for you.
Fred Beans Ford of Newtown is proud to help Upper Makefield drivers along on their journey to the right car.