Morrisville, PA, started out as a trading post for the Dutch West India Company in 1624, but it wasn't until 1802 when the borough was officially incorporated. Today, Morrisville is a diverse area in Bucks County that offers convenience through a variety of shops and restaurants.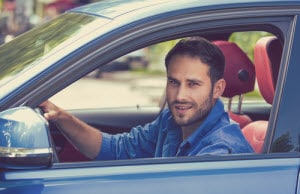 Morrisville also features access to Route 1, which allows driver to hop on I-95 or the Pennsylvania Turnpike. It even features a few bus routes courtesy of SEPTA. But, if you're in the market for a new car, and you're currently looking for something reliable, you may want to begin searching for a Ford dealer near Morrisville. Luckily, you don't have to look too hard because your local Ford Dealership is here to help.
Browsing for Your Next Car
Even though we're a Ford dealer near Morrisville, you don't have to make the short trip to our lot to start finding your next vehicle. You don't even have to walk out of your front door because you can use your computer to browse our inventory. With the click of a button, you can easily check out models like the adventurous Ford Edge, the efficient and stylish Ford Fusion, or the prolific and powerful Ford F-150, among many other great Ford models.
Learning Your Options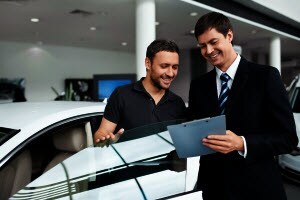 As a Ford dealer near Morrisville, we know that picking your next car is always the easiest decision to make. In fact, it can sometimes be the most difficult decision unless you know exactly what you're getting. We try to help in this regard by keeping our drivers well informed with our research tools. These guides are free for our drivers to use in order to learn more. Our vehicle reviews and vehicle comparisons highlight all the impressive features and abilities of the Ford models that you're interested in.
Getting Hands-On Experience
While researching a vehicle that you're interested in can be very useful in forming your decision, the best way to learn is just to get behind the wheel and experience it for yourself. When you're out on a test drive, you'll get a great feel for the vehicle and what it can do on the road. After you've driven it for a little bit, you'll know if it's the vehicle for you.
Expert Service & Maintenance
At Fred Beans Ford, we want you to know that when it comes to service and maintenance, we're here to help. Our team of technicians are skilled and knowledgeable when it comes to keeping your vehicle in its best shape. Our state-of-the-art facility is equipped with the latest tools and technology that our experts use to bring your vehicle back to working order. If your vehicle requires a complex form of maintenance, or a simple routine service, you can count on us. 
At Fred Beans Ford of Newtown, we're always happy to help drivers from Morrisville make the right decision.