Northampton Township is a great place to live and raise a family. Whether it's Holland, Richboro, or Churchville, every community has something to offer. Richboro has its markets, stores, and restaurants as does Village Shires. Churchville and Holland both provide open landscapes as well as scenic parks.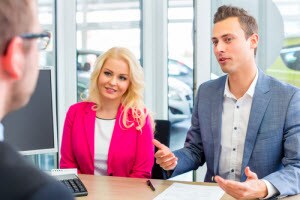 Almost 40,000 people live in the areas that make up Northampton Township. Holland even used to feature a SEPTA station, but it was taken out of service in 1983. Since then, most residents use their vehicles to get around to the surrounding areas, like Southampton, Feasterville, and Newtown. So, if you're in the market for an American-made vehicle to help you get around, you can easily find a Ford dealer near Northampton Township because your local Ford dealer is right around the corner!
Taking a Look Around
Now that you're aware of a Ford dealer near Northampton, you can get started on picking out the right vehicle that will help you tackle the hilly sections of Second Street Pike or the sharp curves of Newtown-Richboro Road. Luckily, you don't even have to head up to our dealership just to get started at checking out some of our inventory-you can do that from your home by using your computer to visit our website. Without having to leave your home, you'll get the chance to check out the tough and formidable Ford F-150, the sleek and efficient Ford Fusion, or even the agile and spacious Ford Edge, along with numerous models and body styles you can choose from.
Learning About Your Options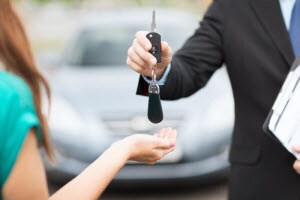 As a Ford dealer near Northampton Township, we don't expect you to jump right into a vehicle. Instead, we want you to learn about the different vehicles you're considering so you can make the choice that's right for you. We try to help our drivers during this stage by providing them with helpful research tools they can use to make an informed decision towards their next car.
Our vehicle reviews are a great way to jump right into because they give you all the important details you need to help you decide if the vehicle is right for you. If you're stuck between a Ford vehicle and a similar model, you may want to read some of our vehicle comparisons, which show you how the vehicles differ so you can see which one offers you more.
A Staff of Friendly Experts
We know that one of the most important factors that drivers look for when they're trying to find their next car is having a team of reliable experts to help them along the way. We're here to help you every step of the way to get you into a car you love. You can ask us any question, or even advice, and we'll happily give you our honest opinion so you can make the right choice for your next set of wheels. That's the kind of experience that drivers get from Fred Beans Ford of Newtown.
We're always here for our drivers in the Northampton Township area. Stop in soon to see us so we can help you find the right vehicle.