As an unincorporated community in Bucks County, Furlong of Pennsylvania doesn't get much attention, which is a shame for such a great community. Right on the border of New Jersey, Furlong residents work hard and have fun in this small community.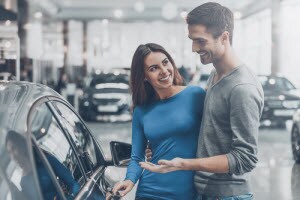 Most famously, Furlong is home to the Wycombe Vineyards. The beautiful quiet field of grapes is directly in view while sitting outdoors at the vineyard. You can enjoy the wine on your own or invite a group for a get together or meeting. People can experience riding horses at both Jentri Stables and McCaulley Equine LLC. Experience the elegant world of horse riding and vineyards in Furlong.
With all the incredible attractions at Furlong, you need a reliable vehicle to get you from place to place. Even if you're just going to work every day, you still need to get there somehow. Fortunately, there is a Ford dealer near Furlong where you know that the vehicles on offer are tough. To get the best Ford for your needs in Furlong, look no further than Fred Beans Ford.
About Our Dealership
Your local Ford dealer is a proud member of the Fred Beans dealership family. Since our beginnings in the 1950's we've been a proud server of our local Pennsylvania's community. Growing to be the largest privately held automotive group in Pennsylvania wasn't easy. Our secret is how we treat our customers. Our goal is to treat customers like family and leaving them satisfied at the end of every interaction whether they buy a car, get their car serviced or just ask a few questions.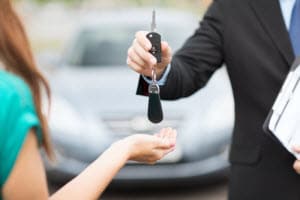 Our AutoRewards program is unique to Fred Beans drivers and offers incredible benefits. Enrollment is automatic when you get a car from us, and the program works to save you money. Every time you come in for our service, you will get credit towards your next purchase. We also offer discounts for participating local businesses exclusively for AutoRewards program members.
Whether you need to visit us to get a new car or get your old car serviced, our dedicated team is happy to help. All automotive issues are addressed here, and we are committed to ensure that we exceed your expectations.
Finding the Right Ford for You
Furlong is ripe with vineyards and horses and asserts a more luxurious atmosphere than a lot of other communities. Residents need their vehicles to match, of course, and your local Ford dealer is happy to provide. Our sales team is dedicated to finding you the right Ford for your needs. Feel free to peruse our expansive inventory of incredible Ford cars, trucks, SUVs and more at our Ford dealer near Furlong. The expert team can offer all the knowledge and help you need.
You may expect a lot from your vehicle. We understand that, and our elite service team is prepared to help you out. Certified experts are happy to take care of anything your vehicle may need to stay on the road for as long as possible. Our master technicians know Fords inside and out, so rest easy knowing that your vehicle will be service by trained professionals with the utmost care.
Whether you live in Furlong, Newtown, Langhorne or Southampton, your local Ford dealer invites you to visit us and test drive an amazing Ford today.