If you're looking to make a statement on the roads near Churchville and Woodside, PA, in your next SUV, there are two models that were designed to stand out from the crowd. We're talking about the Ford Bronco and the Jeep Wrangler. The Wrangler has been a popular model for years, while the Ford Bronco has just returned for 2021, and is grabbing everyone's attention.
While the Ford and the Jeep are both great choices, you can only choose one. That's why our team at Fred Beans Ford of Newtown put together this in-depth comparison. Continue reading to see how these two stylish and powerful SUVs stack up against each other!
---
Bronco vs Jeep: What's Under the Hood?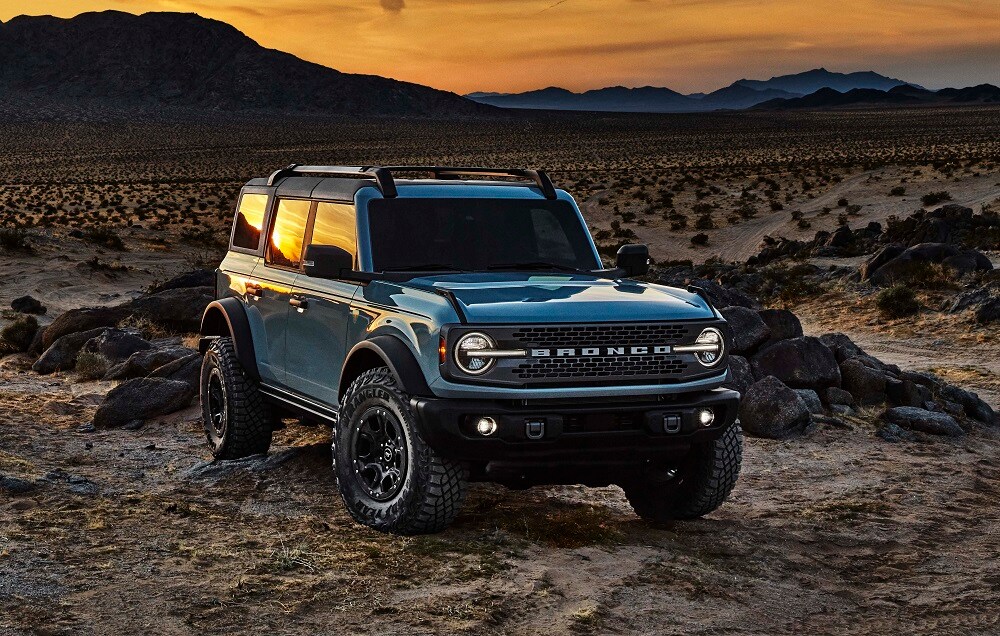 When you're shopping for your next vehicle, one of the most important things to look at is the type of powertrain it comes with. Your engine and transmission combination contribute to your vehicle's overall power and performance. When opting for the base trim level of the Ford Bronco, you'll find a 2.3-liter EcoBoost® engine.
Depending on whether you choose the 2-door model or the 4-door determines the type of transmission you'll have. The 2-door Bronco pairs a 7-speed manual transmission with the standard engine, whereas the 4-door models come with a 10-speed automatic transmission.
If you're looking to deliver the most power possible with your Ford Bronco, you'll need the available 2.7-liter EcoBoost® engine. When paired with the 10-speed automatic transmission, you can expect to receive a monstrous 310 horsepower.
As for the Jeep Wrangler, this SUV packs a punch in terms of power. The standard model comes equipped with a 2.0-liter turbo engine. However, you'll have much less impressive transmission options compared to the Bronco. The Wrangler only comes with the choice of a 6-speed manual transmission or an 8-speed automatic transmission.
---
Interior Highlights
Both the Jeep Wrangler and the Ford Bronco have been making waves for decades. Now in their modern forms, they do a great job at mixing their classic look with a futuristic twist in terms of style. While this is great on the exterior of the vehicle, you want an interior that's a bit more up to date.
With the base trim of the Jeep Wrangler, you'll find that the SUV comes with crank windows and a manual door lock, features you usually don't find anymore in today's vehicles. Moving on to the Bronco, it gives drivers what they need to make their driving experience more convenient, which is power door locks and power windows on the standard trim.
---
Ford vs Jeep: Who Has More Technology?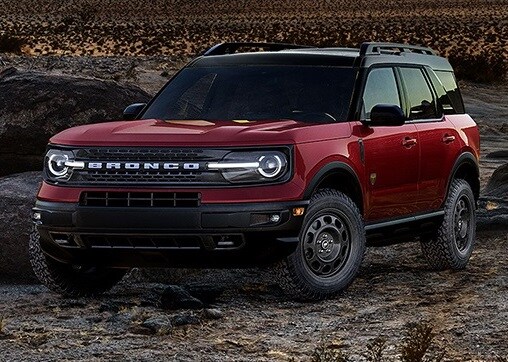 Just like our last section, the Ford Bronco stays ahead of the game when it comes to modern amenities. First glance inside the Bronco, you'll notice the standard 8-inch touchscreen display that comes with SYNC® 4. This system is designed to keep you connected thanks to standard features like Apple CarPlay® and Android Auto™ integration.
These are features that today's drivers expect to find in their vehicles. Unfortunately for the Jeep Wrangler, Apple CarPlay® and Android Auto™ can only be utilized in its higher trim levels. Plus, the standard model only offers a 5-inch touchscreen display.
---
Ford Bronco vs Jeep Wrangler: Which Will You Choose?
After reading this detailed comparison of the Ford Bronco vs. Jeep Wrangler, it's quite obvious what the best choice is for drivers near Churchville and Woodside, Pennsylvania. To get an even closer look at what the Ford Bronco has to offer, call our team at Fred Beans Ford of Newtown to schedule a test drive today!